Skate Canada's Canskate Program
Conducted in a fun, friendly environment, the CanSkate program showcases a comprehensive series of balance, control and agility skills, using a nationally-tested and proven curriculum that supports skater success in developing stronger basic skills on the ice.
A comprehensive series of balance, control and agility skills designed to prepare skaters for all ice sports requiring skates, as well as recreational skating.
All coaches are certified by the National Coaching Certification Program (NCCP).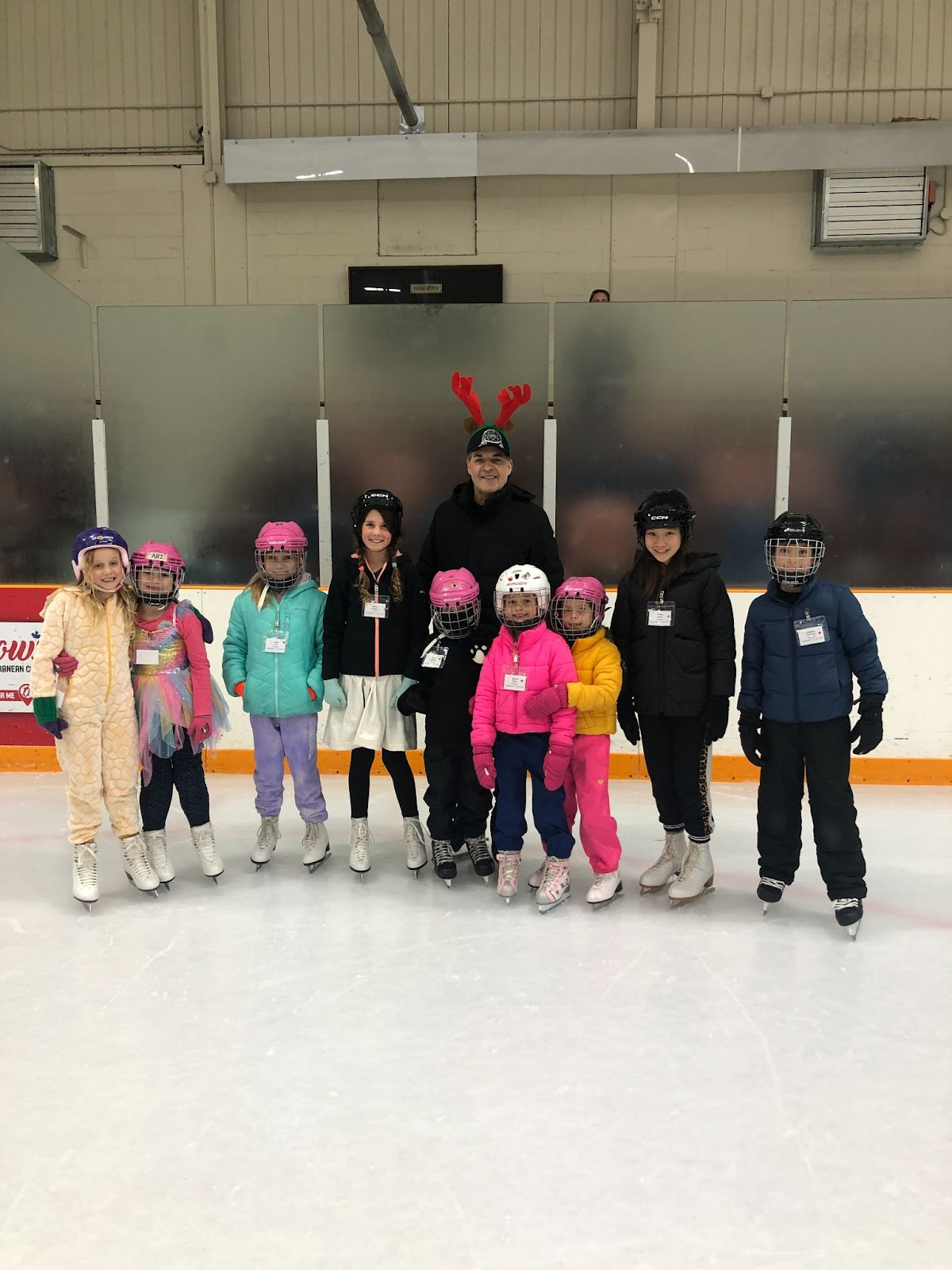 Our Fundamentals Class
For Skaters 5-11 years old
Who are working on Stage 3, 4, 5 or 6.
Sessions are 50 minutes in length with a 1:10 (coach:skater ratio). Skaters can wear hockey skates or figure skates.
A CSA-Approved Helmet is mandatory. Once skaters have passed Stage 5, skaters can remove helmets (parental discretion)
If you have passed at another club, please inform us of your achievements so we can place you in the corresponding group.
Session Format:
Group Warm-Up

30 minute Lessons (Rotating to 3 Stations: Balance, Agility & Control)

Group Activity

Cool Down
Next Steps:
After completing Stage 5, figure skaters can sign up for our Pre-Bronze Groups. Refer to page in side navigation.
Hockey, Ringette & Speed skaters are encouraged to complete Stage 6 - then registered for their desired sport for specific training.