Pre-Bronze Groups
The transition from Fundamentals to Pre-Bronze Groups is an exciting time for the skaters, but sometimes challening to navigate for Parents. While Skate Canada recommends commencing private coaching once reaching this level, we recognize that this is not the preferred option for some families. This is why we offer Pre-Bronze Groups.
Pre-Bronze Groups allow skaters to continue in a group lesson, rotating format (similar to Canskate/Fundamentals) while starting their Figure Skating Journey, Starskate!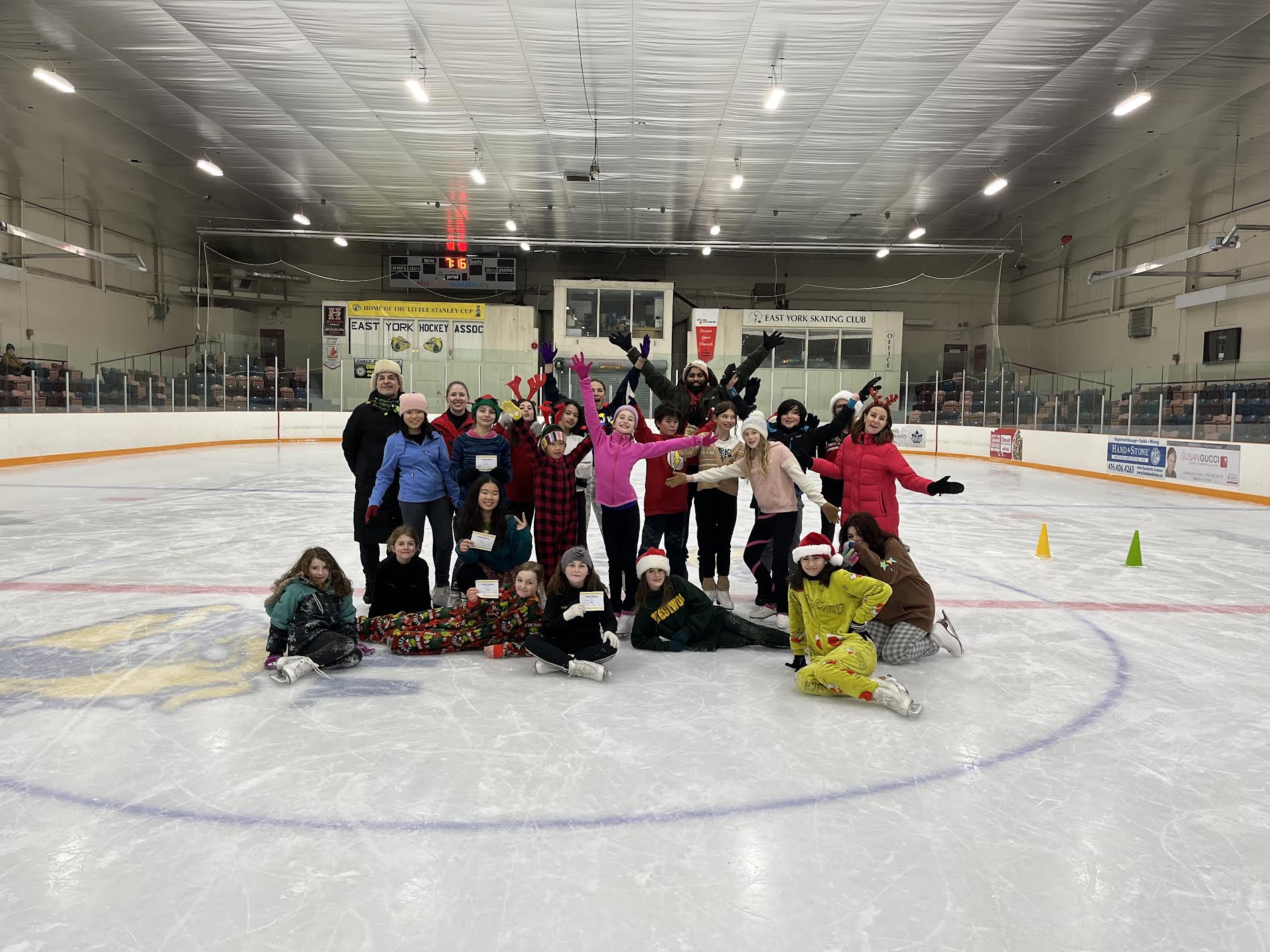 Our Pre-Bronze Groups
For skaters working on Stage 6 Canskate
OR
Star 1 Starskate
Sessions are 45 minutes in length following by 45 minutes of Off-Ice Training.
On-Ice:
Skaters will be grouped based on the level they are working on. Those working on Stage 6 Canskate will continue to receive their ribbons/badges. After completion, they will start Star 1, Skate Canskate StarSkate (Figure Skating Program). Star 1 will focus on 3 disciplines: Skills, Freeskate & Dance. Skaters will be assessed in each discipline by their coach, on the session. When your skater is ready to be assessed, your coach will let you know or send home an Assessment Notification with your skater. A Skate Canada fee of $15 is required for each test and it must be paid in advance.
Off-Ice:
Included in the session fees, skaters will then head to Off-Ice Training. The location will be in the arena lobby, outside or at Stan Wadlow Club House.
This class is a sport-specific introduction to strength and conditioning, plyometrics and artistry for aspiring figure skaters. This class will touch onto all the various abilities skaters will need in order to explore the Sport of Figure Skating.
Exercises and drills will include components of jumping, agility and rhythm, coordination, active flexibility, balance and strength, all in a fun and interactive environment.
All classes will have a music component.
Skaters need to bring:
Water

Yoga Mat

Proper Running Shoes

Skipping Rope

Hair Tied
Next Steps:
Upon finishing Star 1, skaters graduate to the Starskate Bronze sessions. They continue working through their STAR 2 levels with a private coach and enjoy the benefit of independent practice time in addition to their lesson time.
Refer to page in side navigation.